Are you tired of getting lame Christmas gifts?
Your grandma gives you a plaid sweater, your uncle gives you a football jersey , and your friends give you Starbucks gift cards that someone else gave them.  The gifts aren't bad, but they aren't what you wanted. And they're totally not Bulletproof.
So you've been reading this little blog and after realizing you can increase your IQ by 12 points, stay lean and healthy with no exercise, and sleep five hours a night without killing yourself or turning into a zombie – your wish list has changed.  Super Mario Wii Kart seems a lot less exciting than software that can make you smarter for the rest of your life.
You're ready for some personal upgrades.  There's one problem – your family doesn't know what to get.  To make their life easier (and yours), might I suggest picking an item from this list? (plus it will help support all the free content here…)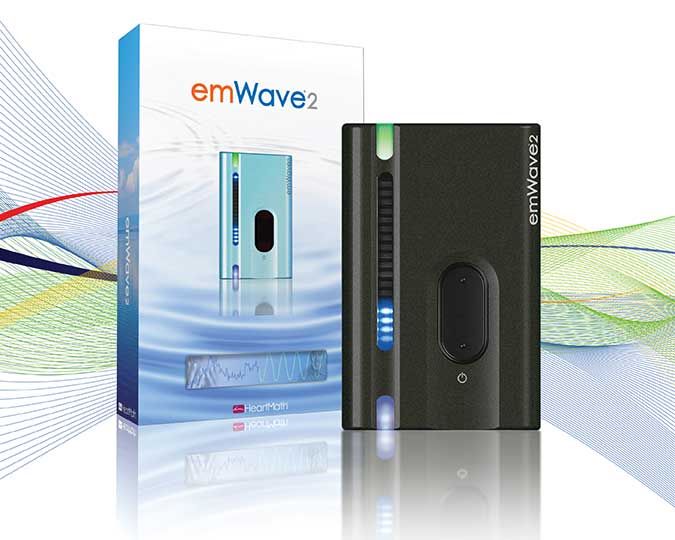 When you're stressed, the amount of time between heartbeats becomes more regular (lower heart rate variability).  People with low
HRV get sick more, don't sleep as well, and perform poorly compared to people who have learned to increase their HRV. This is one of the core technologies I use for making myself resilient and more Bulletproof. Even if you meditate, it's hard to know whether or not you're actually "in the zone."
The emWave2 is a device which measures your heart rate variability.  After placing your finger on the device, it uses an infrared sensor to "see" your pulse.  When you reach a state of high coherence, a light turns from red to green. You can use it by itself and record your session to see on your PC, or you can use the emWave2 with software on your PC while it's plugged in to your USB port.
The emWave2 incredibly accurate and reliable.  If you want to simultaneously hack your nervous system to handle more stress, improve your sleep, and think more clearly – the emWave2 is for you.
Click here to buy the HeartMath emWave 2 for $199 from UpgradedSelf.com
This is a 3 day class that will rock your world and teach you all sorts of Bulletproof skills, like how to tail someone, how to escape from handcuffs, and how to evade bounty hunters. It will also teach you how you really respond under real world stress as you spend a day evading a dozen trained bounty hunters. I learned a lot about myself when I took the course last year along with Playmate of the Year Sara Underwood. (for the record, we were both handcuffed in the same trunk of a car….but not at the same time…as you'll see in the video from G4TV). This year, History Channel is launching a TV show called "Off The Grid: Million Dollar Manhunt" based on the class.  Available from OnPoint Tactical for about $700. I have no referral agreement in place – this is just way too cool not to talk about!
Hint: Do your emWave2 training before you go so you can laugh when they say, "It's unavoidable that you'll get a rush of adrenaline and lose your cool at first."
Zeo Personal Sleep Monitor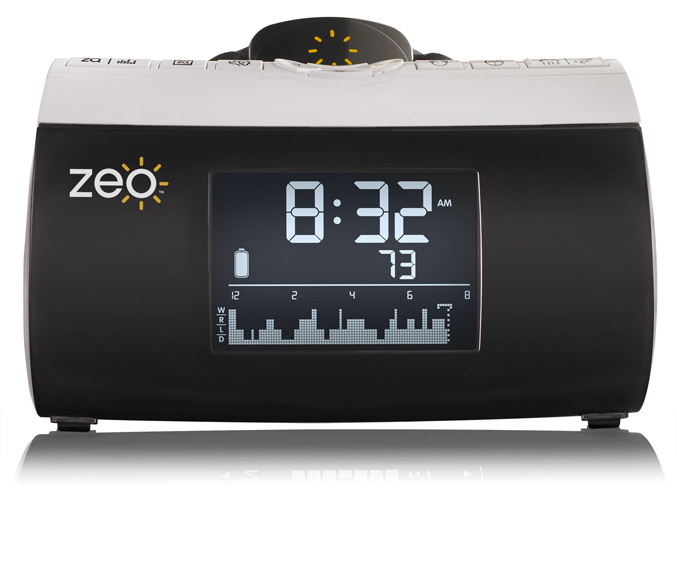 Have you ever wished you could see what your brain is doing while you're asleep?  Well, maybe not. But you should.  Now you can.
The Zeo is a small bedside monitor which tells you amazingly detailed information about your sleep.  It works by using a specially designed EEG headband which you wear during the night.  This headband measures your brainwaves and transmits the data to the bedside display.  After pressing a few buttons you can instantly see graphs of your sleep stages, total sleep time, times woken, and how long it took you to fall asleep.
A Note About Zeo's: There have been reports of counterfeit Zeo's on the market recently.  For this reason, we recommend you only buy Zeo's from their official website.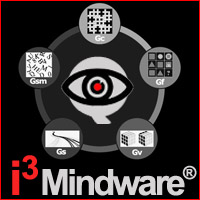 i3 Mindware is one of the most powerful and advanced IQ software upgrade packages in existence.  Over ten years of research and testing have gone into this one of a kind brain training system.  Using Dual N-Back training, i3 Mindware increases long term neuroplasticity, memory, problem solving, and IQ.  Here on the Bulletproof Team, we've noticed it improved our sleep and increased the amount of time in REM sleep.  It was designed by Mark Ashton Smith, a cognitive neuroscientist with an active IQ training research program.  i3 Mindware will help you think faster, remember more, gain new insights into complex problems, and sleep better.
You can learn more about our experiences with i3 Mindware by clicking here.
Whole Body Vibration (WBV) therapy was first used by Russian cosmonauts to counteract the negative effects of space flight.  Research suggest WBV can detoxify and strengthen the immune system, improve bone density, and reduce recovery time from workouts.  Universities, medical centers, and sports teams around the U.S. are using this technology.
Click here to buy a Whole Body Vibration Plate.
Simple, honest, and so true – you are powered by butter.  We've talked about the importance of high quality grass-fed butter before, but we decided to go even further.  The "Powered by Butter" t-shirt is a way of letting the world know you don't eat crap or compromise your health for low quality food.  The best part?  You can have the design in any size, color, or style you want.  You can have it on a hoody, long sleeve t-shirt, short sleeve, and various sub-styles.
Click here to buy a "Powered by Butter" t-shirt for $19.95.
Cranial Electrotherapy Stimulation (CES), also known as electrosleep and the Russian Sleep Machine, is one of our favorite brainhacking devices.  The CES guides the brain into deep, refreshing sleep by transmitting a controlled current through your head.  The CES can also the used to improve learning capacity and information processing.  This is one of the secrets to how Dave can sleep two hours a night and still perform better than his coworkers.  Cranial electrotherapy stimulation is also one of the most important parts of Bulletproof Sleep.
Despite research showing the CES is safer than Tylenol, you need a prescription to buy one in the U.S.  Luckily, most doctors are willing to let you get one (if you use the right words).  You do not need a prescription for the CES outside the U.S.
Click here to buy the CES for $349.
There's a large body of evidence suggesting electromagnetic radiation is linked to a number of deleterious health effects.  ADD, asthma, chronic fatigue, cancer, diabetes, fuzzy thinking, headaches, learning disorders, depression, and multiple sclerosis have all been linked to electropollution.  Even if you don't have a diagnosable disorder, "dirty electricity" can still be compromising your performance.  Dirty electricity is unusable electrical energy caused by electronics and energy-efficiency products in our homes, schools and workplaces. Dimmer switches, fluorescent lights, halogen lights, plasma T.V.s, and other electronic devices are typical sources of dirty electricity.
Reducing dirty electricity has also has been shown to relieve symptoms such as headaches, concentration issues, fuzzy thinking, agitation, fatigue, and mood/depression by 64%.
Unless you want to live in a Faraday cage for the rest of your life, the Greenwave EMF Filters are the best way to prevent electromagnetic pollution from reducing your performance.
Click here to buy Greenwave EMF Filters.  You can get reduced pricing if you purchase 15 or more in a single order.
Bright lights and blue lights can interfere with melatonin production.  These lights can make it almost impossible to fall asleep
before bed.  Even worse, turning on one of these lights during the night can make it impossible to fall back asleep.  The solution is to replace your current bulbs with low-blue emittance bulbs.  These lights use a special amber colored LED bulb that produces 90% less blue light.  If you're tired to tripping over objects on your way to the bathroom because you don't want to disturb your sleep by looking at a bright light – the Low-Blue Nightlight is the solution.
Click here to buy the Low-Blue Nightlight.
Plastic containers are made with estrogenic chemicals that can make you weak, sick, and fat.  BPA is just one of many compoundswhich can interfere with hormone production and other biological functions.  Some plastics (like the ones we use to hold our MCT oil) are made with safer plastics under the guidance of toxin experts, but most aren't.  Glass containers don't have any harsh chemicals, they're easier to clean, they look nicer, and they don't leave a weird taste on your food.  Using glass containers to store your food is a quick and simple biohack in all kinds of ways.
Click here to purchase glass food containers.
Studies have shown gratitude and social connections can enhance the quality of your life.  By giving a gifts that people want and appreciate, you can improve their life and your own.
What other gifts can you think of that would be good for biohackers?